---
Our Mission Statement
To provide our customers the best possible service at a fair price and to treat each vehicle as if it was our own.
Service You Can Trust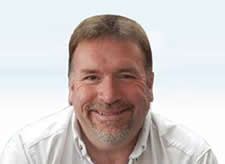 Economy Car Care Center specializes in customer satisfaction & peace of mind auto service. Value to our customer is the number one priority. Our staff of automotive experts work hard to make your service experience is a pleasant one.
One-stop shop for all of your automotive needs
12 Month 12,000 Mile Warranty
Friendly professionals you can trust
ASE certified technicians
Servicing all makes and models of cars, SUV's, vans, and pickup trucks.
If you like courteous service, a friendly atmosphere and dealing with people who really care about you and your car, then Economy Car Care Center is the place for you!
Our philosophy is to treat your vehicle as though it was our own. We want it fixed right the first time, on time, and at a fair price.
Economy Car Care Center delivers on that philosophy. Stop in today and see why we make servicing your vehicle a pleasant experience. You'll notice the difference with your very first visit.
Store Hours:
Monday-Friday: 8:00am-6:00pm
Saturday: Closed
Sunday: Closed
UNDERCAR:
ABS Repair | Axle Replacement | Brake Repair & Service | Car Tires | Catalytic Converters | CV Joints & Shafts | Drive Line Repair | Exhaust | Four Wheel Drive Repair | Rack & Pinion | Shock Absorbers & Struts | Springs | Steering & Suspension | SUV & Truck Tires | Tire Repair | Universal Joints |Transfer Case Service And Repair | Wheel Balancing | Wheel Bearings
UNDERHOOD:
Air Conditioning Systems | Alternators & Starters | Belts & Hoses | Car Batteries | Complete Engine Repair | Computerized Engine Diagnostics | Cooling System Repair | Electrical Systems | Emission Repair | Factory Scheduled Maintenance | Fuel System Injector Cleaning | Fuel Pumps | Oil change, Filter & Lube | Air Conditioning Service And Repair | Timing Belts & Chains | Towing Service | Transmission Service & Repair | Tune Ups | Water Pumps | Heater Cores
EXTERIOR/ACCESSORIES:
AND MUCH, MUCH MORE
On a Personal Note:
I wish to thank you all for the wonderful things you have said about my shop. That means a lot to me knowing I am making a difference in the surrounding community. It's great customers such as yourself that keeps me going!
Marc Pemberton
Customer Testimonials
"Marc has always been there for me. I can trust him knowing that he will not sell me anything I don't need. I will always be a customer of Economy Car Care Center " Lisa- Fenton
"Marc has always given me a straight answer and I like that. He is Very honest and trustworthy and there should be more business owners out there like him." Mike-Fenton
"Marc and his staff are the best. Being a woman, I never feel I am being taken advantage of. Keep up the good work!" Jenny-Ballwin
"Honest, trustworthy, reliable. What else is there to say?" Jim-Valley Park
"Have never been disappointed. Great shop with great people! Thanks for all you do for me." Larry-Valley Park
"It's hard to find a good shop that doesn't take advantage of women! They are always friendly and always explain the repairs needed in terms I can understand. Why go anywhere else?" Cindy-Ballwin
"I get great service at a fair price" Bob-Fenton
"They have fixed my car when others couldn't. I am happy to finally find a good shop with experienced mechanics." Joe-Manchester
"I drive all the way from Pacific to have my car serviced because I know I won't get ripped off!" Ben-Pacific
Need an Inspection? Call on us first!
Economy Car Care Center is a licensed Missouri State Inspection and Emission Test Station.
Top